What is Sodium cocoyl isethionate?
What is Sodium cocoyl isethionate?
| | |
| --- | --- |
| Product Name: | Sodium cocoyl isethionate |
| Synonyms: | Sodium cocoyl isethionate 85%;SODIUM 2-HYDROXYETHANE COFA SULFONATE;coconutfattyacid,2-sulfoethylester,sodiumsalt;DISODIUM MANGANESE EDTA CONTENT 12.5;Fattyacids,coco,2-sulfoethylesters,sodiumsalts;fattyacids,coconutoil,sulfoethylesters,sodiumsalts;jordaponci;sodiumcocoylisothionate |
| CAS: | 61789-32-0 |
| MF: | C2Na6O47S20 |
| MW: | 1555.23182 |
| EINECS: | 263-052-5 |
| Product Categories: | Organic chemistry |
Commonly known as Baby Foam due to its exceptional mildness, Sodium Cocoyl Isethionate Raw Material is a surfactant that is comprised of a type of sulphonic acid called Isethionic Acid as well as the fatty acid- or sodium salt ester-obtained from Coconut Oil. It is a traditional substitute for sodium salts that are derived from animals, namely sheep and cattle.
Sodium Cocoyl Isethionate exhibits high foaming ability, producing a stable, rich and velvety lather that does not dehydrate the skin, making it ideal for addition to water-free products as well as skin care, hair care, and bath products. This high-performance surfactant, which is equally effective in both hard and soft water, is a popular choice for addition to liquid shampoos and bar shampoos, liquid soaps and bar soaps, bath butters and bath bombs, and to shower gels, to name a few foaming products[1].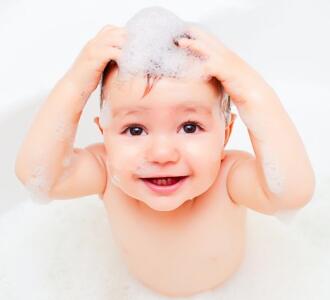 This lightly-scented and conditioning cleansing agent is gentle enough for use on the delicate skin of babies, making it an ideal surfactant for makeup as well as personal care products and natural toiletries. Its emulsifying property, which allows water and oil to mix, makes it a popular ingredient in soaps and shampoos, as it encourages dirt to attach itself to them, which in turn makes it easier for it to be washed away. Its deluxe foaming capacity and conditioning effects leave the hair and skin feeling hydrated, soft, and silky-smoothe.

To incorporate Sodium Cocoyl Isethionate into a formulation, it is recommended that the chips be crushed prior to melting, as this helps to increase their melting rate. Next, Sodium Cocoyl Isethionate must be heated slowly on low heat in order to allow for easy mixing with other surfactants. It is recommended that the surfactant phase be mixed using a high shear stick blender. This approach helps to prevent the excess foaming that could potentially occur if the stick blender is used to mix all ingredients together at once. Finally, the surfactant mixture can be added to the rest of the formulation.

Sodium Cocoyl Isethionate is a sodium salt ester, or a fatty acid derived from coconut oil. It is used in cosmetics and personal care products as a surfactant and is often seen in hair care products like shampoos because of its ability to help water to mix with oil and dirt, allowing them to be more easily rinsed away, according to CosmeticsInfo.org. Sodium Cocoyl Isethionate is also seen as an ingredient in a variety of soaps and cleansing products. As a surfactant, it creates a wet feeling, it solubilizes oils and reduces surface tension, and can aid in foaming as well.

Sodium Cocoyl Isethionate is a gentle surfactant derived from coconut. It can be used in a variety of cosmetic recipes. Sodium Cocoyl Isethioniate acts as a foaming and cleansing ingredient. Sodium Cocoyl Isethionate leaves your skin feeling soft and silky. This is an ingredient used in products like soap, bath bombs, bubble bars, and shampoo.

Sodium cocoyl isethionate has been a predominant ingredient in syndet bar formulation for more than thirty years. Although cost effective and well recognized for good skin compatibility, Sodium cocoyl isethionate is not regularly found in liquid detergent systems due to its limited solubility in water. This study focuses on the understanding of enthalpy of solubilization, equilibrium of solubilization, and the structures and properties of sodium cocoyl isethionate and various surfactants. The purpose of this exercise is to help the formulator to find appropriate surfactant systems to keep sodium cocoyl isethionate in aqueous solution. The solubility of Sodium cocoyl isethionate in water is unfavorable in terms of enthalpy of solvation. When setting up equilibrium of solubilization, there are three possible phases, and three methods have been developed to prevent Sodium cocoyl isethionate from recrystallizing in aqueous solutions. The first focuses on tying cocoyl isethionate ions within micelles made of secondary surfactants. The second focuses on the exchange of sodium ions with ammonium ions (and/or triethanolammonium). The third centers on emulsification of Sodium cocoyl isethionate and the subsequent change of micelles into emulsified oil drops. A combination of two or three of these methods will enable the formulator to use Sodium cocoyl isethionate as the primary surfactant in liquid detersive systems[2-4].